Presenters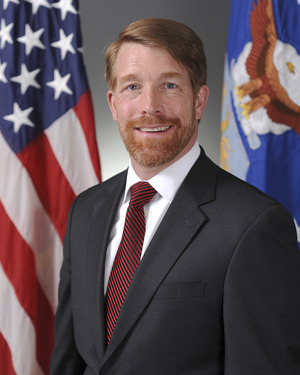 United States Air Force
Keynote Address "Breakfast with the Pentagon"
Mark Teskey
:
Director • USAF Small Business Programs
Mark S. Teskey, a member of the Senior Executive Service, is the Director of Air Force Small Business Programs,
located in the Pentagon, Washington, D.C. He is responsible for policy, advocacy, execution,and advice pertaining
to Small Business Programs and personnel throughout the department.
PROFESSIONAL MEMBERSHIPS
AND ASSOCIATIONS
U.S. Supreme Court
U.S. Court of Appeals for the Federal Circuit
U.S. Court of Federal Claims
U.S. Court of Appeals for the Armed Forces
Supreme Court of South Carolina
AWARDS AND HONORS
Legion of Merit with oak leaf cluster
Defense Meritorious Service Medal
Meritorious Service Medal with four oak leaf
If you are a small business and have the products or services the Air Force needs for mission success, we may have a great business opportunity for you.
Our small business specialists around the country are working daily with their customers to create strategies that support our Airmen. Most of the Air Force's
buying activities make purchases in support of their individual base requirements and are considered local buys. The Air Force Major Commands (MAJCOMs)
have contractual responsibilities depending upon their mission requirements. MAJCOMs – view a list of our MAJCOMs to learn more about them and what
they buy based on NAICS codes.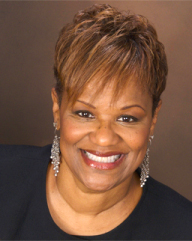 U.S. Department of Commerce
Minority Business Development Agency
Business Center-Atlanta
Keynote Address "Small Business Procurement Luncheon"
Donna Ennis
:
Program Director
Donna Ennis is responsible for the strategic direction, marketing, outreach and operations of the Center. Ennis provides assistance to clients in strategic, business and market planning, private and public procurement, finance, operations and business process improvement. Under her leadership, The Center has helped MBEs generate over $600 million in contracts and finance and create/retain more than 3,600 jobs. The Center was ranked five in the 2013 MBDA Century Club List of Top Performing Centers by the U.S. Department of Commerce, received the 2010 Special Recognition Award from the Georgia Hispanic Chamber of Commerce, the 2006 Institution Award by the Greater Atlanta Economic Alliance, and awarded Outstanding MBDA Performing Center since 2005.
Since 2010 Ennis was named, for three consecutive years, in the Top 100 Black Women of Influence by the Atlanta Business League and is an awardee of the 2011 Georgia Tech Women Out Front program. She is on the Board of Trustees of Atlanta Unity Church and the Board of Directors for the National Center for the Prevention of Home Improvement Fraud. Ennis graduated from Boston University with a Bachelor of Science Degree and a Master of Public Administration Degree from Georgia State University.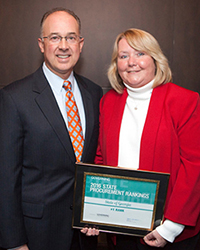 Georgia Department of Administrative Services
Keynote Address "Small Business Procurement Luncheon"
Lisa Eason: Deputy Commissioner State Purchasing Division
The Georgia Department of Administrative Services (DOAS) provides business solutions to Georgia's state and local government entities. DOAS' product and service offerings encompass a broad spectrum that includes purchasing (procurement), risk management, enterprise human resources, fleet support services and surplus property transactions. DOAS strives to meet the business needs of its customers while providing the highest level of customer service in a rapidly changing state government.

The State Purchasing Division (SPD) oversees the procurement functions for the State of Georgia and manages all policies related to procurement. SPD negotiates Statewide Contracts and provides technical assistance to State Entities in conducting and evaluating entity-specific competitive bids.We also provide electronic sourcing tools that allow procurement professionals to post and award their own competitive bids. SPD manages and monitors use of State purchasing cards, procurement tools that allow State employees to obtain goods and services quickly and efficiently. SPD also offers training, including a certification program, to provide procurement professionals with the knowledge and skills they need to perform their job duties within the legal and policy constraints of the State of Georgia.
U.S. Army Medical Command (MEDCOM)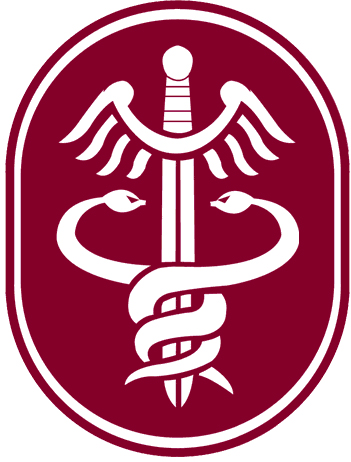 "Winning DoD Contracts: Focus on Medical"
Peter Hunter
:
Associate Director MEDCOM
MEDCOM provides direction and planning for the Army Medical Department in conjunction with
the Office of the Surgeon General; develops and integrates doctrine, training, leader development, organization
and materiel for Army health services; and allocates resourcesand evaluates delivery of services.
MEDCOM is responsible for worldwide command and control of virtually all non-tactical AMEDD elements,
including TDA hospitals and clinics; medical research and materiel; soldier-medic training;
health promotion
and preventive medicine; and dental and veterinary services.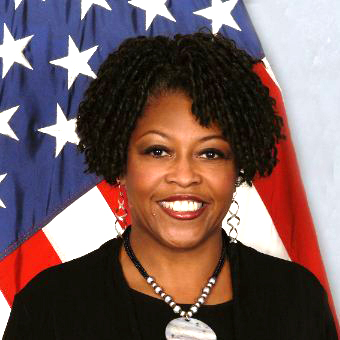 U.S. Army Materiel Command (AMC)
"Doing Business with AMC"
Nancy Small: Director AMC Office of Small Business Programs

The Army Materiel Command seeks an active and ongoing dialogue with its current and potential contractors and partners.
The Army Materiel Command OSBP serves as an advocate for small business enterprises and provides information and resources necessary to become eligible to conduct business with AMC.

AMC Small Business representatives are knowledgeable and seek to ensure a fair portion of contract awards, percentage of total U.S. business dollars, is placed with the following: Small business, small disadvantaged business, women-owned small business (WOSB), HUBZone small business, veteran owned (VOSB) and service-disabled veteran-owned small business (SD-VOSB), and historically black colleges, universities and minority institutions.

Ms. Nancy D. Small was appointed the Director of AMC Small Business Office Aug 2007. Ms. Small serves as the principal advisor to the Commanding General, Deputy Commanding General, staff heads, and subordinate activities, on all matters related to the overall small businesses program. In this capacity, she serves as the senior AMC advisor to the Department of Defense and Department of the Army (Director Small Business) on small business issues and provides oversight of AMC's $13B program.
U.S. Army Missile Command (AMCOM)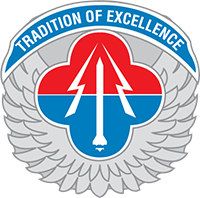 "Doing Business with AMCOM"
Donna Ragucci
:
Associate Director AMCOM
The Army Aviation and Missile Command supports Joint Warfighters and Allies, assuring aviation and missile
readiness with seamless transition to combat operations; supports Program Executive Officers and Project Managers
to enable the development, acquisition and fielding of superior aviation and missile systems; and assures
the integration of aviation and missile technology in partnership with Program Executives Officers
(Aviation / Missiles & Space) and Project Managers. As a Life Cycle Management Command, AMCOM
is dedicated to providingintegrated engineering, logistics and contracting to more than 90 major systems -
about half the systems in the U.S. Army.
AMCOM was formed on October 1, 1997 and proudly continues the "Tradition of Excellence" that was the cornerstone of its predecessor organizations.
In sum, the Army Aviation and Missile Life Cycle Management Command develops, acquires, fields, and sustains aviation, missile, and unmanned vehicle systems, ensuring readiness with seamless transition to combat operations. Core competencies are design, acquire, integrate, field and sustain systems; transition scienceand technology into aviation, missile, and unmanned vehicle systems; industrial operations center of excellence for air defense and rotary wing aircraft atLetterkenny and Corpus Christi Army Depots.
Most of the Army Aviation and Missile Command's 8,000 civilian workers and 175 soldiers work on aviation and missile systems and the supporting equipment required to operate them. As a Life Cycle Management Command, AMCOM's is totally responsible for aviation and missile systems throughout their lifecycle.
AMCOM works closely with the Aviation and Missile Research, Development and Engineering Center that operates simulation facilities to evaluate missile components, such as seekers, in a variety of flights and countermeasures environments. The AMRDEC conducts research, exploratory and advanced development, and provides one-stop life cycle engineering and scientific support for aviation and missile weapons systems as well as Unmanned Aerial and Ground systems. AMCOM also has access to several wind tunnels to test full-size helicopters, a vertical motion simulator for flight control evaluation and a crash-testing tower used to improve safety.
AMCOM's Test, Measurement and Diagnostic Equipment Activity manages a metrology and calibration program, supporting Soldiers worldwide.
AMCOM is also the leader in foreign military sales, accounting for more than 50 percent of total Army sales to Allied forces and friendly foreign nations.
In addition, AMCOM has two key Army depots - Corpus Christi Army Depot in Texas and Letterkenny Army Depot in Pennsylvania. The Secretary of the Armyhas designated both depots as centers of industrial and technical excellence. AMCOM also has operational control of all aviation logistics management functionsatFort Rucker, Alabama, home of the Army Aviation Center. This means AMCOM oversees the maintenance and supply management of Fort Rucker's aviation fleetand directs about 100 government personnel and more than 3,500 contractors who perform that work.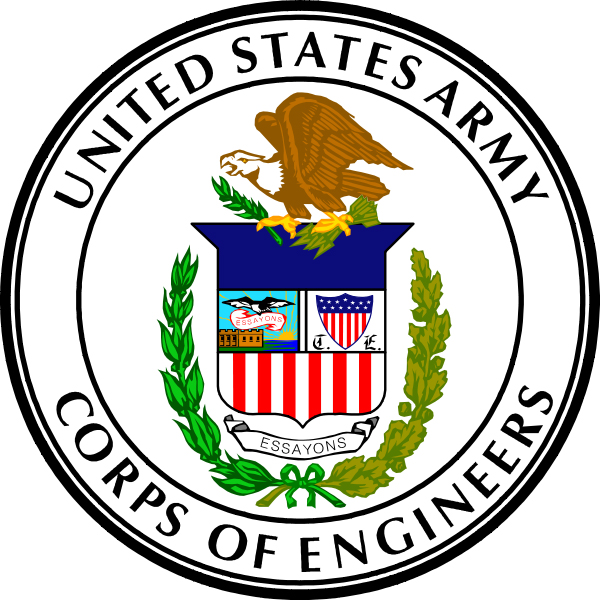 U.S. Army Corps of Engineers (ACE)
"Doing Business with ACE"
Leila Hollis: Chief of Contracting Office
Mission: To sustain the U.S. Army Corps of Engineers as a premier organization in developing small businesses and maximizing their opportunities to participate in procurements, thereby ensuring a broad base of capable suppliers to support the Corps of Engineers mission and strengthen our nation's economic development.
The U.S. Army Corps of Engineers is committed to doing business with qualified small businesses. The Savannah District serves 11 Army and Air Force installations in Georgia and North Carolina, designing and constructing world class facilities for the most elite Soldiers and Airmen in the world. One of our largest missions is the management of design and construction of military projects. These projects often provide the greatest opportunities for your small business.
Our civil works mission areas include operation and maintenance of three multi-purpose dam and lake projects on the Savannah River--lakes Hartwell, Richard B. Russell, and J. Strom Thurmond, as well as maintenance of the Savannah and Brunswick harbors. Our environmental mission includes work done under the Formerly Used Defense Sites (FUDS) program, environmental restoration projects on military installations and toxic waste sites, and more. Small business opportunities exist in both our military and civil works/environmental programs.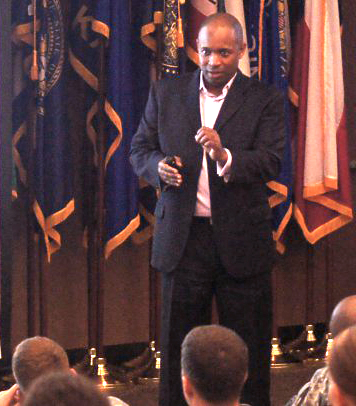 U.S. Army Mission & Installation Contracting Command (MICC)
Eddy Savory
:
Contract Officer (MICC)
The Mission and Contracting Command provides Army commands, installations and activities
with disaplined and responsive contracting solutions and oversight. On order, aligns and provides
contracting forces in order to enable Army Unified Land Operations.
The Mission and Contracting Command's Vision:
We do the right thing every day and are known as the Army's premier contracting organization.
"Everything really boils down to three things -- money, time and resources --
but you must do your market research in order to find the best value for the
government and develop an acquisition strategy," --- Eddy Savory
Headquartered at Joint Base San Antonio-Fort Sam Houston, Texas, the MICC is responsible for providing contracting support for the warfighter at Army commands, installations and activities located throughout the continental United States and Puerto Rico. In fiscal 2014, the command executed more than 37,000 contract actions worth more than $5.6 billion across the Army. The command also managed more than 633,000 Government Purchase Card Program transactions in fiscal 2014 valued at an additional $783 million.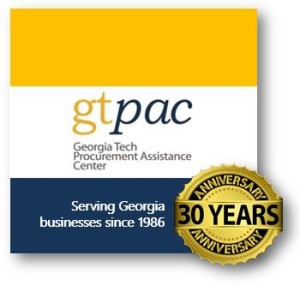 Defense Logistics Agency


Procurement Technical Assistance Program
Larry Bilge
:
Counselor GTPAC
On Feb. 1, 2016, the Georgia Tech Procurement Assistance Center (GTPAC) will enter its 30th year of continuous operation, serving Georgia businesses with assistance in winning and managing government contracts.
GTPAC is one of about a dozen programs – known as Procurement Technical Assistance Centers (PTACs) – that were established shortly after Congress launched the initiative in 1985. Today, there are 97 PTACs across the nation that serve all 50 states, the District of Columbia, Guam, and Puerto Rico.
GTPAC's continued operation is possible based on a 50-50 funding match between the Defense Logistics Agency (DLA) and state funding made available through Georgia Tech's Enterprise Innovation Institute (EI2). On Jan. 22, 2016, GTPAC received a fully executed award document from the DLA ensuring that funding would be made available to Georgia Tech for another year of PTAC operations in the state of Georgia. The Georgia Tech program is recognized as a PTAC with one of the strongest track records. Last year, GTPAC was ranked as one of the top five programs in the nation by the Association of Procurement Technical Assistance Centers. On average, GTPAC helps Georgia businesses annually win between $500 million and $1 billion in government contracts.
In calendar year 2015, GTPAC's clients won 3,618 government prime contracts and 613 subcontracts worth a combined total of $1.2 billion. GTPAC counseled, instructed, and provided bid opportunities to an active client base of 2,500 businesses across the State of Georgia last year. GTPAC also conducted 126 classes and participated in 33 events statewide where more than 6,000 business people received instruction on how to effectively compete for government contracts. In all, GTPAC staff members conducted 6,339 counseling sessions with Georgia-based small businesses in 2015 as well as 262 counseling sessions with large businesses.
Defense Logistics Agency
American Indian Procurement Technical Assistance Program
The National Center for American Indian Enterprise Development (NCAIED)
George Williams: President
The Procurement Technical Assistance Center (PTAC) is a supporting non-profit program of the National Center for American Indian Enterprise Development (NCAIED). The PTAC is funded in part through a cooperative agreement from the Department of Defense (DOD) through a program that is administered by the Defense Logistics Agency (DLA). The content of any written materials or verbal communications of the PTAC does not necessarily reflect the official views of or imply endorsement by DOD or DLA. The Goal of the PTAC is to provide contract identification and procurement assistance to Native American Firms (American Indian, Alaska Native, and Native Hawaiian).
The PTAC makes available contract bid opportunities from federal, state, local and tribal government, large prime contractors and corporations throughout the country. We are committed to assisting all Native Americans to achieve self-sufficiency. Additionally, our mission is to assist in the development and expansion of the American Indian private sector which employs Indian labor, increases the number of viable tribal and individual Indian businesses, and makes a positive impact on reservation communities. This is achieved in part by establishing business relationships between Indian enterprises and private industry. federal, state, local, and tribal government procurement offices.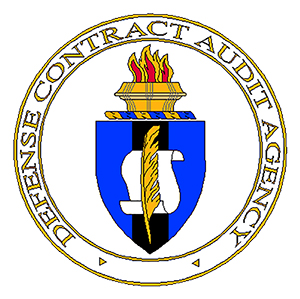 Defense Contract Audit Agency (DCAA)
DCAA offers targeted information to assist with audit issues that relate to small businesses:

About DCAA
The DCAA provide saudit and financial advisory services to DoD and other federal entities responsible for acquistion and contract administration.
DCAA operates under the authority, direction, and control of the Under Secretary of Defense (Comptroller) / Chief Financial Officer.
Vision
Every audit or service we deliver is on time, on point, and highly valued.
Mission
As a key member of the government acquistion team, we are dedicated stewards of taxpayer dollars
who deliver high quality contract audits and services to ensure that warfighters get whatb they need at fair and reasonable prices.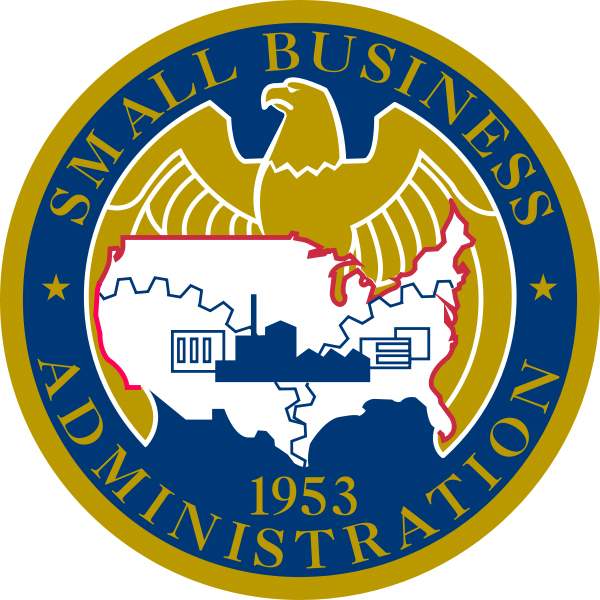 U.S. Small Business Administration (SBA)
Terri Denison: District Director SBA Georgia Small Business Office
SBA is committed to helping small businesses in the US succeed. SBA initiatives such as the Emerging 200 program can help you and your business succeed. SBA's District Offices are responsible for the delivery of SBA's many programs and services throughout the country.

Services available include:
Free counseling, advice and information on starting a business through the Service Corps of Retired Executives (SCORE).

Financial assistance for new or existing businesses through guaranteed loans made by area bank and non-bank lenders.

Free consulting services through the network of Small Business Development Centers. SBDCs also conduct training events

throughout the district.

Assistance to businesses owned and controlled by socially and economically disadvantaged individuals through the Minority Enterprise Development Program.

Women's Business Ownership Representatives are available to advise women business owners.

Special loan programs are available for businesses involved in international trade.

Guaranteed loans are available for credit-worthy veterans.
United States Department of Agriculture (USDA)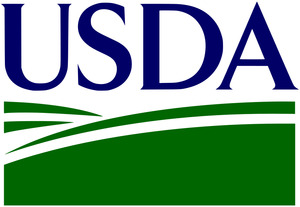 "Doing Business with USDA"
Michelle Warren: Deputy Director OSDBU
USDA was established by Congress in 1862 "...to acquire and to diffuse among the people of the United States useful information on subjects connected with agriculture...and to procure, propagate, and distribute among the people new and valuable seeds and plants." Today, The Department of Agriculture's mission has evolved and touches the lives of the American people each and every day. Our work is felt in every sector of society from food and nutrition; assisting rural communities; conservation; marketing and trade; and education and research. USDA buys goods and services on a decentralized basis. There are eleven different buying agencies which purchase goods and services for the 29 agencies and staff offices that make up the Department. Each of the eleven buying agencies has a designated Small Business Specialist. These Small Business Specialists are advocates within the buying agency and vendors are encouraged to contact them for more information on the specific products and services being purchased.
What we procure is as diverse as our programs, and includes (but isn't limited to):
| | |
| --- | --- |
| Agricultural Commodities (grain) | Maintenance, Repair and Rebuilding of Equipment |
| Food Commodities (meat, poultry, fruits, vegetables,bakery/cereal, dairy, sugar and notes) | Lease or Rental of Office Buildings |
| Construction | Security |
| Housekeeping Services | Real Property |
| Architectural and Engineering Services | Arts, Graphics and Reproduction Services |
| Information Technology | Restoration of Family Housing |
| Special Studies and Analyses | Medical/Psychiatric Consultation Services |
| Professional, Administrative and Management Support Services | Office machines, text processing systems and visible record equipment |
| Natural Resources and Conservation Services | Medical, Dental and Veterinary Equipment and Supplies |
United States Department of Education (DoED)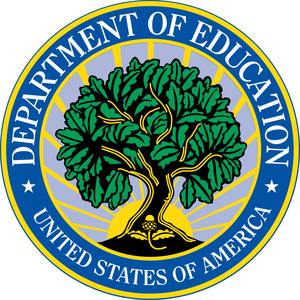 "Doing Business with DoED"
Janet Scott: Director OSDBU
The Office of Small and Disadvantaged Business Utilization (OSDBU) is responsible for all ED activities on behalfof small businesses, minority businesses, and other businesses owned and controlled by disadvantaged persons.The OSDBU reports to the Deputy Secretary on all policy matters. The OSDBU is responsible for all ED activitieson behalf of small businesses, minority businesses, and other businesses owned and controlled by disadvantaged personsand all other duties, responsibilities, and functions required by and stemming from,Pub. L. 95-507.


The Director of OSDBU also serves as the Departmental Advocate for Competition as mandated by Pub. L. 98-269. In performing its responsibilities,
the Office:
Plans, directs, and administers the ED Small, Disadvantaged, and Women-Owned Business Program.

Initiates, develops, and defines policies, procedures, goals, regulations, and other guidance for administering and implementing Department-wide socioeconomic business programs in coordination with, and with review by, the Director, Contracts and Purchasing Operations, who is the Departmental procurement authority.

Establishes and maintains ties with the business community, other Federal agencies including the General Services Administration and Small Business Administration, and educational institutions that will aid in the achievement of Departmental goals.

Consults regularly with contract officers on the subject of Pub. L. 95-507 compliance and ED procurement activities, and works with the Grants and Contracts Service on a regular basis to achieve Departmental goals.
In addition, the OSDBU monitors all Departmental contracting authority for OSDBU concerns and the OSDBU Director is responsible for keeping the Secretary and Congress informed of findings and activities of the OSDBU. In-house reporting systems may be required by OSDBU, as needed, to accomplish the above.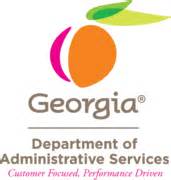 Georgia Department of Administrative Services
"Doing Business with the State of Georgia"
Lisa Eason: Deputy Commissioner for Procurement
STATE PURCHASING

Division
The State Purchasing Division (SPD) oversees the procurement functions for the State of Georgia and manages all policies related to procurement. SPD negotiates Statewide Contracts and provides technical assistance to State Entities in conducting and evaluating entity-specific competitive bids.We also provide electronic sourcing tools that allow procurement professionals to post and award their own competitive bids. SPD manages and monitors use of State purchasing cards, procurement tools that allow State employees to obtain goods and services quickly and efficiently. SPD also offers training, including a certification program, to provide procurement professionals with the knowledge and skills they need to perform their job duties within the legal and policy constraints of the State of Georgia.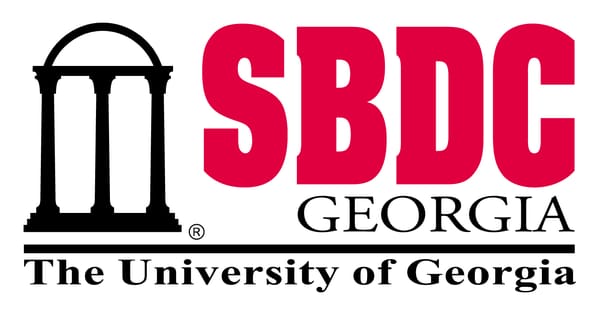 Georgia Small Business Development Center
Alan Adams: State Director

The Small Business Development Center (SBDC) provides tools, training and resources to help small businesses
grow and succeed. Designated as one of Georgia's top providers of small business assistance, the SBDC has 17 offices ranging from Rome to Valdosta to serve the needs of Georgia's business community.
Since 1976, our network of partners has helped construct a statewide ecosystem to foster the spirit, support, and success of hundreds of thousands of entrepreneurs
and innovators.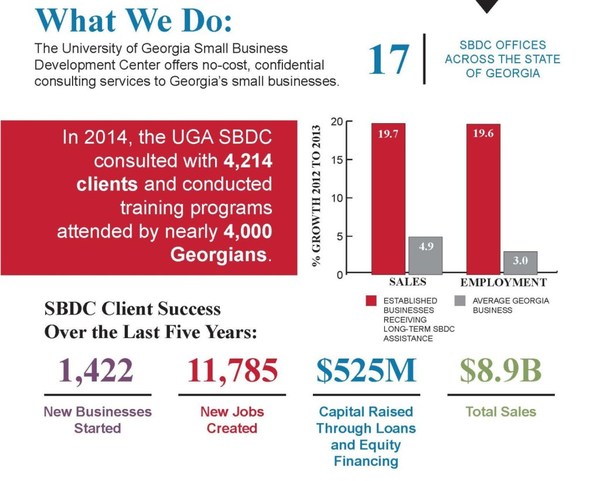 Georgia Department of Transportation
"Doing Business with GDoT"
Treasury Young: Procurement Administrator GDoT

Georgia DOT has implemented a Small Business Program (SBP) to increase opportunities for all small companies doing business with our agency.
SBP promotes these opportunities though the Department's procurement of materials, professional and technical services,as well as transportation consultant and construction contracts.

The goal of the SBP is to facilitate procurement and contract opportunities of a size and scope that can reasonably be performed by competing Small Businesses, including Disadvantaged Business Enterprises (DBEs) as prime and subcontractors. A SBP participant must fall within the definition of a Small Business as defined by the U.S. Small Business Administration (SBA), either in terms of the average number ofemployees over the past 12 months, or average annual receipts over the past three years. Review info to find out if your business meets the SBA definition.
Liberty County Chamber of Commerce
Leah Poole: Deputy Chief Executive Officer
Hinesville - Home of Fort Stewart
Our members realize that through the Chamber, they can accomplish collectively what no one of them can do individually. More than 450 members (80 percent of them small businesses) work together to enhance the economic climate of Liberty County for business growth and improved quality of life. From home-based operations, to retail shops, to service providers; small businesses make up a large portion of the Chamber Membership.
You'll also find professionals, such as local doctors and dentists. You'll also find REALTORs®, teachers, attorneys and accountants. Financial Institutions are represented throughout the membership including banks, loan companies, and mortgage companies.
Larger businesses make up the Chamber including utility companies, larger retailers, and industries as well as representatives of government, Fort Stewart, and many non-profit organizations. Last, but certainly not least, the Chamber of Commerce is comprised of many individuals such as private citizens and local retirees.
United Capital
United Capital
Intelligent.Working.Capital.™
Helping Businesses Get Working Capital
Working capital is essential for a growing business but sometimes it can be a juggling act, particularly when you are first starting out or especially when you are experiencing a growth spurt. Growth can be tricky! You need capital to help you grow and it can take weeks or even months for clients to pay their B2B invoices, stifling your progress and often your ability to fill subsequent orders
for them. United Capital Funding can help you in a number of ways so that you can simply do what you do best — serve your clients.
How? Some of the ways we serve our clients include: providing funding using your B2B Accounts Receivables as collateral, payroll funding and professional consulting services that help you leverage our expertise. When it comes to working capital and funding, the United Capital Funding team is experts and we are known for helping companies hit the next level in their quest for success.
Unleash the Value and Power of your Accounts Receivables
Our most popular professional service involves providing working capital using you Accounts Receivables. Simply put, you can sell us your B2B invoices and we provide you funding immediately. How can this help your business? By factoring your B2B Accounts Receivables [AR][/AR], you can put your capital to work quickly — giving you the ability to expand, hire new employees, take on the big sale instead of having to wait for getting paid, holding back your business's growth and potentially causing problems with your with suppliers, customers, and employees.
When your customers take their time to pay you, you are the one who waits! Entrepreneurial companies of every size in a wide range of industries have very successfully used our factoring services to grow and prosper. There are a variety of ways we can help above and beyond providing your business with working capital by factoring your B2b Accounts Receivables.
Do you need funding for a big purchase order? We can help find and secure this type of specialized funding for you.
Do you need cash flow to help you with expenses and payroll through a sudden growth spurt? We can help here, too.
Unlike most banks and other firms in our industry, we don't require upfront fees or personal guarantees. We are a professional proven source of working capital that can move quickly and we never ask for equity or ownership in your business. Given our unique funding structure with no minimum volume requirements, you remain in control of how much working capital you need.